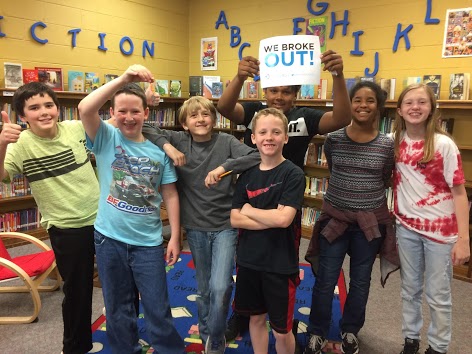 The HCPS Instructional Technology Department is excited about using Breakouts in the classroom and for professional development. Please use this site to find guidance on making your Breakout a success. We have created game kits to checkout and use in HCPS classrooms to challenge and engage students and teachers. If you have already purchased a Breakout EDU kit, or if you plan to, these kits can be requested by checking our calendar and using our online form. Let's BREAKOUT of the ordinary and make our classrooms EXTRAordinary!
Platform & Checkout Information
Learn about your school's Breakout Platform account access from your Media Specialist.
Resources
Video Support Links
Printable Resources
BreakoutEDU Games
The BreakoutEDU site contains many published games. If you have completed one that we have not yet made available for checkout and you LOVED it, let us know. We may be able to make it available for everyone else to checkout.
Don't Have a Breakout EDU Kit Yet?
Order a branded one from Breakout EDU or create your own!