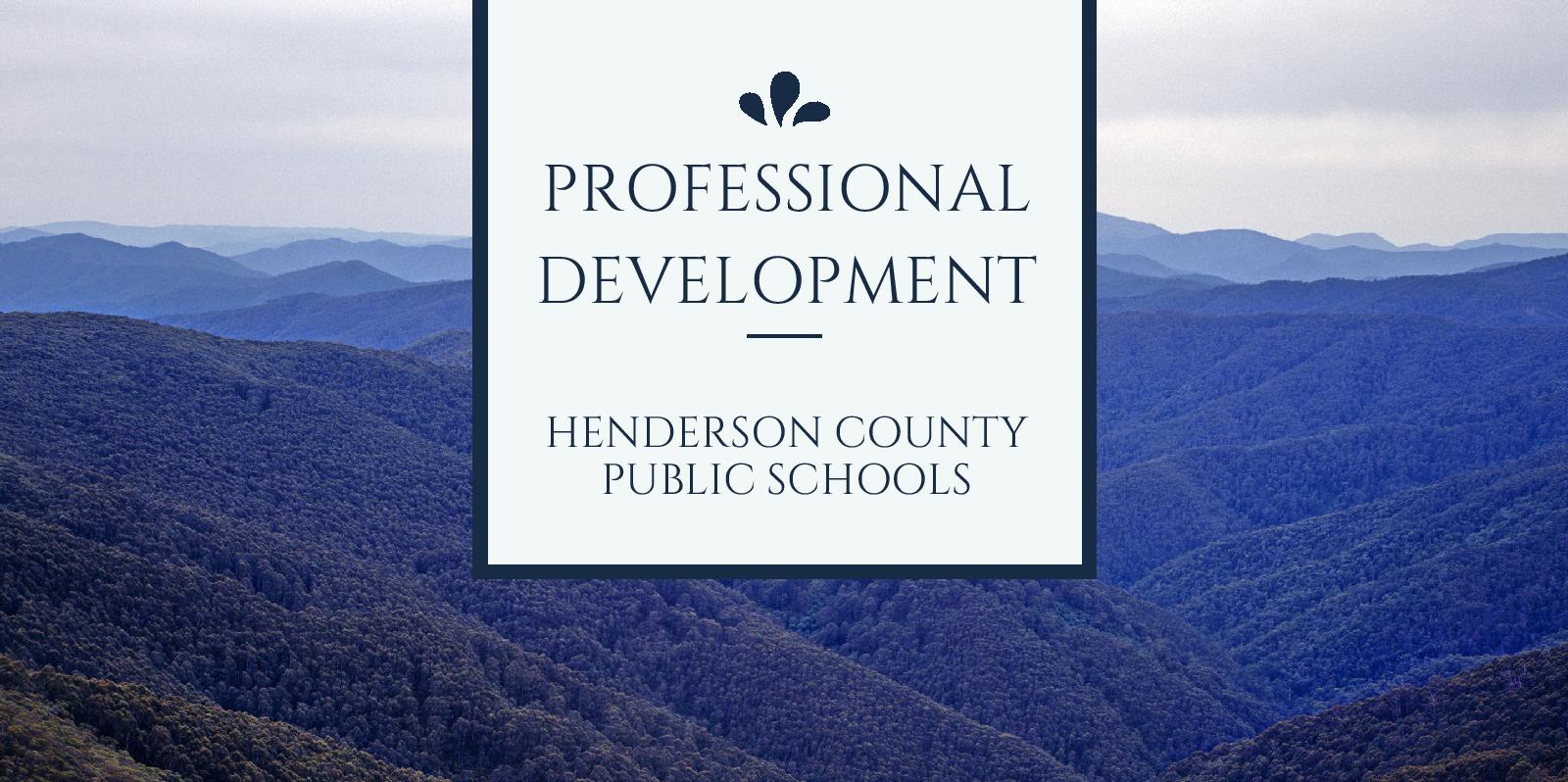 Committed to Continuous Improvement
Henderson County Public Schools is committed to the growth of our educational professionals. Whether through in-service training, Professional Learning Communities (PLCs), or job-embedded coaching, the district values collaboration and continuous improvement.
Lookup my CEUs
(Not working? You may need to click "Advanced" to proceed. Remember this is only accessible when connected to the HCPS Network and tends to work best in Internet Explorer or Firefox.)
Requirements for Renewing Your License
Links to the District PD for Required Workdays and Digital Learning:
Digital Learning PD Hub (anytime learning at your own pace) Updated Courses Coming Soon!
2022-23 Synchronous Virtual Digital Learning Series Updated Courses Coming Soon!
Ongoing Professional Learning Opportunities:
Questions about Professional Development?
Contact:
Dr. Shannon Marlowe
Email
(828) 697-4733