Career and Technical Education
Online Career Development Information Sessions for Middle and High School Parents!
Join us Thursday, November 12th, 2020 for an opportunity to meet virtually with Henderson County Public Schools' Career Development Coordinators, and learn about opportunities for your 6th – 12th grade students. Online sessions will be held at 8:30am/12:00pm/6:00pm.
Career Development resources that will be discussed, include:
the New Virtual Career Center resource page
job shadowing, internships, and apprenticeships
grade-level career activities, and
the Virtual Job Shadow program
To participate in this online event, you can join the meeting from your computer, tablet, or smartphone. Visit www.tinyurl.com/HCPSCareerDevelopmentResources, or dial in on your phone at 872 240-3412 and use access code 162-901-509.
Looking for collections of Career Development Resources? Visit our Career Development Resource Wakelet page.
Does your business/industry have a job for a Henderson County Public School student? If so, please post here. Students should check with their school counselors for a list of jobs available.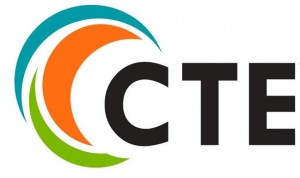 Our Mission:
To empower all students to be successful citizens, workers and leaders in a global economy.
Career & Technical Education fulfills this mission by:
Preparing students for post-secondary education in career-technical fields and lifelong learning.

Preparing students for initial and continued employment.

Assisting students in making educational and career decisions.

Applying and reinforcing related learning from other disciplines.

Assisting students in developing decision-making, communication, problem-solving, leadership, and citizenship skills.

Preparing students to make informed consumer decisions and apply practical life skills.

Making appropriate provisions for students with special needs to succeed in career-technical education programs.
Take a few moments to watch the Made in Henderson County video.