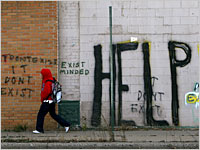 The Henderson County Public Schools HELP (Homeless Education Link Project) Program is in need of items for our Crisis Closet.
The following items are running low or "always needed":
 Gas Cards
 Toilet Paper
 Deodorant
 Feminine Hygiene Products
 Body Wash / Soap
 Shampoo / Conditioner
Kitchen items (can openers, paper plate, paper cups, etc)
Laundry detergent, dish soap
School Supplies
Gently used or new clothes (for elementary or middle school aged children)
Self inflating air mattresses
Furniture and household items (call first to be sure we have the space to accommodate large furniture)
Snacks and Non-Perishable Foods:
Canned or snack size Fruit
Ramen Noodles
Box / Microwavable Dinners (mac and cheese, ravioli, pasta, rice, beef stew, etc.)
Oatmeal packets, breakfast cereals
Canned meat (tuna, chicken, ham)
Beef Jerky
Granola or fruit bars
Juice boxes
Pudding, Jell-O
Snack size cookies and crackers
Items may be brought to Sugarloaf Elementary School, the Central Office of Henderson County Public Schools, or we will be happy to pick the items up from your location!