Migrant Education Program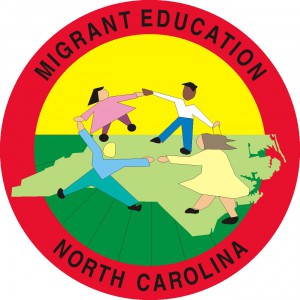 The Henderson County Public Schools Migrant Education Program (MEP) is designed to improve educational opportunities for migrant children who change schools frequently and often miss school due to their parents' transient work in agriculture. The staff works in close partnership with schools, parents, health and social service agencies, and the community at large to identify and serve migrant families. The program offers academic support and addresses family needs.  It is free and confidential.
Eligibility
The program serves children between ages 3 and 21 whose family has moved to Henderson County within the last three years seeking seasonal/temporary employment in the following areas:
Production or Processing of Farm Crops
Dairy, Poultry or Livestock Farming
Cultivation and Harvesting of Trees, Shrubs or Plants
Fishing or Fish Farming
Types of Service
Some of the services provided to migrant students and their families include:
Initial visit by the recruiter to the home to assess the needs of the family and child
Home visits by the recruiter to bring materials and follow student progress
Interpretations at school conferences
Parent meeting to discuss ways to help students succeed in school
Assistance in transferring records to new schools
Tutorial programs including English as a Second Language (ESL) instruction based on student need
Social Work and Family Support Services
Health Care referrals
Guidance and Counseling
Enrichment programs such as summer camps at the Boys & Girls Club, field trips, and career information
Priority for Service
Priority for Service (PFS) migrant students are migrant students who are the most mobile and the most at risk for failing state standards.  These students are a priority and are obvious candidates for any remediation and acceleration efforts.  The following criteria are considered:
Have moved in the last year
Have more than ten absences
Have scores of Level 1 or 2 on EOG/EOC evaluations
Are below grade level as indicated on K-2 assessments
For further information, please contact Hunter Ogletree, Migrant Education Program Coordinator, at 828.388.2881.