Welcome to Elementary Education!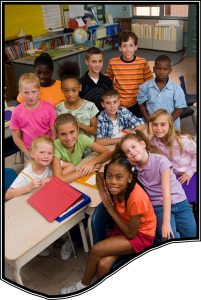 In these pages you will find information about Henderson County's Elementary Schools, including information for parents, teachers, and school personnel. If you are looking for general information about Henderson County Elementary Schools, see our "About Us" page.
Parents, see our "For Parents" page for more information about what our elementary schools offer you and your children.
Teachers, we also have information for you including: workshops, professional development opportunities, teaching resources, and learning resources for students.
We also have many links to other sites of interest to parents and education professionals.*
Thank you for choosing Henderson County Public Schools, where tomorrow begins!
---
*HCPS does not certify the authenticity of information that originates from third parties. Under no circumstances shall HCPS be liable for any actions taken or omissions made from reliance on any information contained herein from whatever source, nor shall HCPS be liable for any other consequences from any such reliance. Responsibility for content within school Web sites rests with the principal of that school.