Are you ready for awesome, high-quality resources?
The Smithsonian Institute has opened "Smithsonian Open Access" for everyone in collaboration with Google Arts and Culture. You can share, download and reuse Smithsonian's images with no worries of copyright! There are millions of images from which to choose. These are great for instruction, research projects, inspiration for creativity, remixes, and more. This access provides resources from museums, libraries, centers of research and even the National Zoo. There are both 2D and 3D items that can be accessed digitally and more will be added.
Whether you want to explore 3D interactive bones on a mammoth in the 3D Voyager, explore data sets from a variety of disciplines of research, use the Learning Lab to develop lessons with integrated resources, or search for amazing images of artifacts, there is something for you in Open Access.  Visit the For Educator page for support for using these resources with students. Have students explore on the For Kids and Teens page.
After you find something you want to use, you can use the navigation to help you with your item.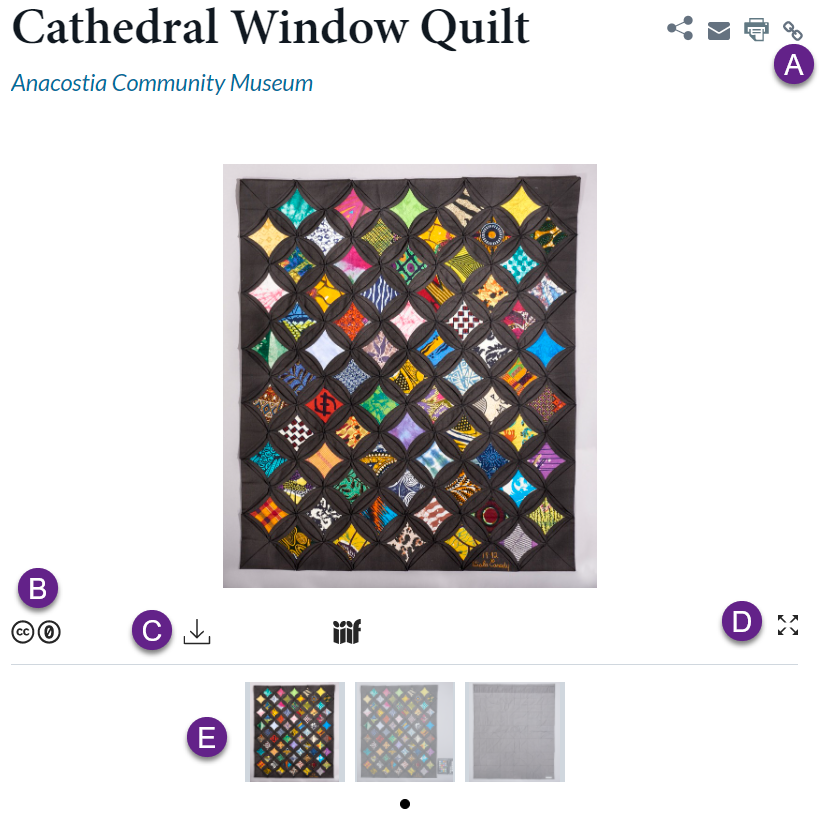 Share the link to your Google Classroom.
Notice these are No Rights Reserved through Creative Commons.
Download the item for offline use.
View the item in full screen with even more viewing toggles and controls.
Additional images can be viewed.
See what you can find in this HUGE high-quality resource bank!
Want to learn more?
---