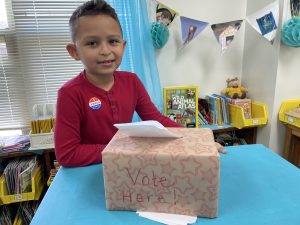 The results are in!
Despite the fact that the district-wide student mock election results don't match up exactly with the real 2022 election results, the purpose of the exercise remains the same: to teach students about local, state and federal government, how to research and make informed voting decisions, and about civic responsibilities.
Grades K-2 cast votes for U.S. Senate, grades 3-5 voted on the U.S. Senate and House, and grades 6-12 studied additional candidate lists, including races for the NC Senate and House of Represent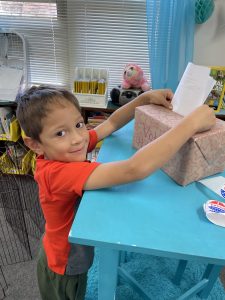 atives, N.C. Supreme Court, County Commissioners and Henderson County Board of Public Education.
Kindergarten, 1st, and 2nd grade students dropped their anonymous votes into colorfully decorated ballot boxes, and students in grades 3-12 submitted votes through anonymous digital ballots. Here's how the students voted:
Student votes matched actual election results* in the U.S. Senate (Ted Budd), U.S. House (Chuck Edwards), N.C. Senate (Tim Moffit), N.C. Supreme Court seat 3 (Richard Dietz), N.C. Supreme Court seat 5 (Trey Allen) races.
In the local Board of Public Education election, student votes matched actual results for two winning candidates – Jay Egolf and Alyssa Norman. The third seat went to Dot Case in the mock election, whereas Sheila Dale won the seat in the actual election.
Thanks to the support of the League of Women Voters of Henderson County, this year is the fifth K-12 in-school election Students Voting for Democracy has hosted, with HCPS students participating in the 2014, 2016, 2018, 2020, and 2022 election years.