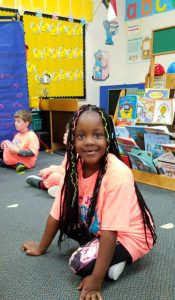 During what is one of our biggest surprise projects each year for HCPS, more than 1,000 kindergarten students were greeted this week with 'Class of 2035' T-shirts to inspire thoughts about their future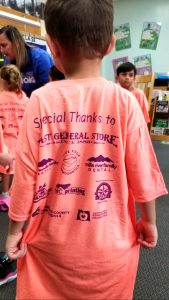 graduation date.
While college and career plans are probably the last things on the mind of a kindergartener in their first-ever days of school, the brightly colored shirts they received hopefully foster those early conversations about college and career readiness at a young age.
The annual 'Class of' T-Shirts also help to make the first few days and weeks of a child's new school journey more fun.  That is why local businesses partner with HCPS to ease the transition into formal education with the special T-Shirts.
The project continues a district tradition that was revived in 2015.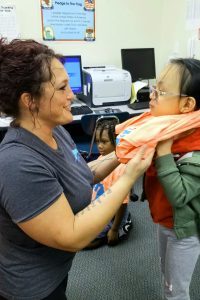 This year, the following businesses and organizations sponsored the campaign: Mast General Store, the Henderson County Sheriff's Office STAR Program, Hendersonville Family Dental, Mills River Dentistry, Champion Comfort Experts, Blue Ridge Orthodontics, Henderson County Education Foundation, and NC Printing.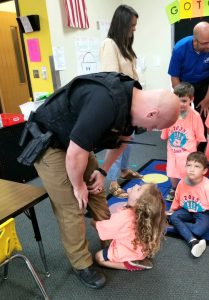 Each child received the same shirt – regardless of which middle and high schools they eventually attend – building community among the students, as well as the parents and community members who will see the brightly colored shirts around town.
As a thank-you to our generous partners in the business community, they were all invited to help distribute the shirts and meet the students they are impacting.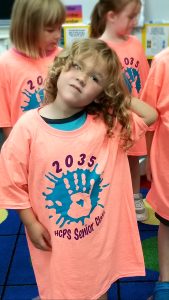 "We absolutely love doing this every year," said Heather Gray, Chief Operating Officer for Mills River Family Dental and Hendersonville Family Dental. "Our staff looks forward to seeing the kids and surprising them in such a fun way."