Glenn C. Marlow Elementary School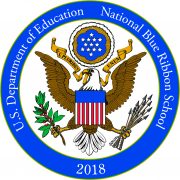 A legacy of learning, a community of excellence.
Glenn C. Marlow Elementary School serves children in Mills River and Fletcher communities.  Since the birth of our school we have enjoyed great successes and growth. There are many ways to judge an institution's performance.  We believe that our community shines in all categories.  Our children come from loving and supportive homes. This in turn makes working with children and parents a joy.
We are proud of our beautiful facilities. Marlow's staff is second to none with twenty-two teachers having National Board Certification.  Every employee at Glenn C. Marlow works hard to make children's educational experiences positive ones.  Many on our staff have won awards and recognitions, such as:
North Carolina Principal of the Year
Outstanding Bus Driver of the Year
Four District-Level Teachers of the Year
Fulbright Scholar to Japan
Who's Who Among American Teachers
We hope you find Glenn Marlow Elementary to be a warm, inviting and caring school where children are encouraged to reach their maximum potential. Our staff's priority is your child's safety and education.
Student hours: 8:00 am – 3:00 pm
Office hours: 7:30 am – 4:00 pm