Box Tops for Education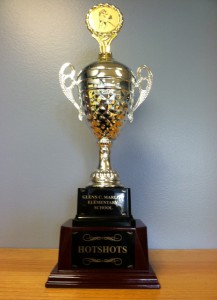 We collect Box Tops for Education throughout the year to earn extra money for Marlow. It is the easiest and cheapest way for us to earn extra money. Please take time to look for them on the products you buy and even ask family and friends to save them for your children. This money is ear-marked for school technology, but has been donated in the past to relief efforts and similar community needs when an emergency arises that we feel we can benefit.
**Please send in your labels marked with your child's name & teacher's name**

****The class that turns in the most labels each month receives our traveling "HOT SHOTS" trophy***
BoxTops Information
Go to the Boxtops for Education website to see a complete list of products where you can find Box Tops!
Benefits
You can earn eBoxTops for Marlow.
Earn eBoxTops® for Marlow when you shop online
Enter for chances to win thousands of Bonus Box Tops for Marlow each month
Enjoy recipes using Box Tops products
Save with monthly coupons for your favorite brands
You can track our school's progress as well.
Register at boxtops4education.com. You can register online to earn more boxtops for our school!