Meet Ms. Waxman
Welcome to the Library Media Center, Buckaroos!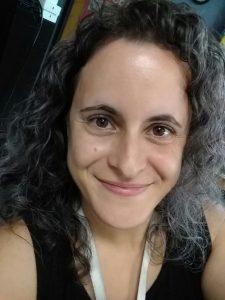 My name is Ms. Waxman, and I have been at Glenn C. Marlow since the 2015-2016 school year. I earned my master's degree in Library Science from UNC-Chapel Hill in 2007, and my husband and I have lived in western North Carolina ever since. I enjoy reading (of course!), blowing bubbles with my daughter Zoe, playing video games with my husband Chad, and crafting everything under the sun.
I have one big goal for this school year: to help students develop a love for reading and learning. Let's work together to make it happen!