About Us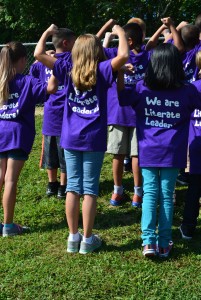 Dana Elementary School Mission Statement
Our Mission is to work together to be and achieve our best.
I value myself.
I value others.
I am a Wildcat.
Roar!!!
Nuestra Misión es trabajar unidos para alcanzar nuestro máximo potencial.
Yo me valoro a mi mismo.
Yo valoro a los demás.
Soy un Wildcat.
Rugir!!!
Dana Elementary School Vision
Our vision is to know our worth and use our gifts to create positive change.
Nuestra Visión es reconocer nuestros para crear un cambio positivo.
Our Core Values:
We will provide focused instruction based on North Carolina Standards.
We will create a safe, positive and nurturing climate.
We will communicate to connect students, parents, staff and community.
We will provide purposeful learning by engaging in learning experiences that meet the needs of all students
We will promote growth in all areas: academic, emotional, physical and social.