The Bulldog Business Academy!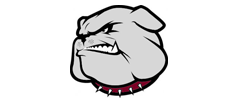 What is The Bulldog Business Academy?
In the Bulldog Business Academy we introduce students to the various aspects of the free enterprise system. Students will be provided with a fundamental knowledge of business functions, processes, and an understanding of business organizations in today's global economy.
Coursework includes business concepts such as economics, management, and marketing. Skills related to the application of these concepts are developed through the study of computer applications, communication, team building, and decision-making. We also offer Microsoft certification for both students and staff.
Why should I consider taking Business courses?
Many people—parents, students, and even educators—operate under the erroneous assumption that business education is only for students who expect to graduate and pursue a career in business.  The information contained within the business education curriculum is not only valuable for all students in today's world, but also is critical for the success of our country.  All students need to have a general understanding of how the American economy operates and the role business plays in the economic well being of this country.  Not to mention, the absolute necessity for students to be able to understand and utilize technology in their personal and professional lives. Thus, if you want to:
Select and apply the tools of technology as they relate to personal and business decision making.
Communicate effectively as writers, listeners, and speakers in social and business settings.
Use accounting procedures to make decisions about planning, organizing, and allocating resources.
Prepare to become entrepreneurs by drawing from their general understanding of all aspects of business.
Demonstrate interpersonal, teamwork, and leadership skills necessary to function in multicultural business settings.