Welcome!
Want to know more information about your child's grades and assignments?
Please visit our Parent Portal Page for more information!
We appreciate all that you do to partner with us to help students succeed!
Mark Your Calendar!
You can check our FRMS Calendar link for events, schedule changes, holidays, athletics and more. Look for the tab at the top of this page!
Want to have weekly memos and important information delivered directly to your inbox? Join our FRMS email list for the 2014-2015 school year! You can also check the Weekly Memo Archive for information.
Or, you can now sign up for alerts and updates sent by text or email using REMIND. It's easy to do on the computer or on your phone.
It may be the end of this school year, but we have so many events still planned! Check our Weekly Memo Archive or our Calendar to stay up to date and join in!
We are still in need of proctors for our end of the year exams and testing. Please contact the school for more information on how you can join in!
Henderson County Public Schools is now offering Credit by Demonstrated Mastery. For more information on this opportunity, please see the

HCPS site

.
Did You Know?!?
We are so proud of our teachers and students!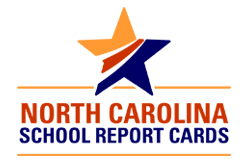 Flat Rock Middle School
191 Preston Lane
E. Flat Rock, NC 28726
(828)697-4775
Fax: (828)698-6124
School Hours: 8:00 am to 3:15 pm