Etowah Elementary School
 North Carolina Honor School of Excellence

Our Spring Book Fair will be April 28-May 2, 2014. Here is the

link

for the book fair.

DARE Graduation is Friday, April 25 @ 10:00 am. A Sneak Peek into the Book Fair is also on Friday, April 25.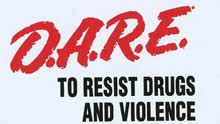 The next Home Base maintenance weekend will take place this weekend, April 25 – 28, 2014.  The system will shut down Friday, April 25 at 5 p.m. Home Base will be returned to service no later than 6 a.m., Monday, April 28. 
  We are proud to announce that Etowah Elementary School is one of five Henderson County Public Schools that earned the designation of Honor School of Excellence, the highest designation in the ABC's. Etowah Elementary School had a score of 92.9% performance composite score. Henderson County Public Schools met 98.4% of its performance targets and is one of the top ten school district performances in the state, ranking 9 out of 115 districts.  We are very proud of this! Congratulations, Etowah, on earning the Honor School of Excellence distinction!
Celebrating over 12 Consecutive Years of Growth!
    Mission Statement
Etowah Elementary School will provide students the opportunity to become life-long learners. We will respect the whole child and nurture his/her potential in a safe environment.
We have five teachers with master's degrees, one teacher with an advanced degree, and are proud to announce we have seven teachers who are National Board Certified Teachers. All of these take a great deal of work. We are proud of you!
 2013-2014 TEACHER OF THE YEAR
Maria Gass is the Teacher of the Year. She is a fourth grade teacher at Etowah Elementary School. Mrs. Gass has a B.A. in Psychology and K-6 certification from UNC-Asheville. She is married and has two daughters. Congratulations to Mrs. Gass!
We are proud to be recognized as one of the two schools in our county that received the Title 1 High Performance Award! We competed on a state level for this award and were recognized for our efforts. Way to go students and staff!
                                                       Etowah Elementary School                                                        320 Etowah School Road                                                        Etowah, NC 28729                                                        (828) 891-6560                                                        (828)891-6579 Fax                                                                                                                                                                                                  Updated 04/23/14