R2L Weekly: July 30, 2020
"R2L Weekly" has Henderson County Public Schools' most recent "Return to Learn" updates in each issue, posted on Thursdays at 5 p.m. Individual updates will be linked on our Return to Learn webpage (HCPSNC.org/ReturnToLearn), sent to families through SwiftK12 email and phone reminders, and shared on social media. R2L Weekly content is current as of Wednesday at noon.

Remote Learning Updates
Chromebooks
HCPS wants to ensure that students have the devices they need for participating in remote learning. Check out these facts from the Instructional Technology department for families:
Beginning next week (August 3), if your child needs a device to use during remote learning, please go to your child's school and request a Chromebook and charger.
If your child previously checked out a Chromebook for use during Learn From Home in the Spring, please keep this Chromebook to use for connecting remotely during the current school year. Even if your child is now going to a different school, you may still use this same Chromebook for remote learning this Fall. HCPS will manage the inventory and return Chromebooks to the correct schools at the end of the school year.
If your Chromebook is in need of repair or if you need Technical Support, you can contact LearnFromHome@hcpsnc.org or call our new Tech Support Help Desk at 828-435-3480. There are also support materials available for students and families on our website at bit.ly/HCPSHELP.
If you have an HCPS Chromebook and your child is withdrawing from HCPS, please return your child's borrowed Chromebook to their school as soon as possible.
If you need Internet connectivity assistance, HCPS is still offering wireless access in school parking lots, and are working on additional options for access. Please let your school know if you are unable to access the Internet to help focus our efforts in supporting our families with limited connectivity during remote learning.
Requests for In-Person Support
During Plan C, students can take advantage of on-campus tutoring and support by appointment. Families should contact their child's teacher or school counselor to request individual appointments for these in-person sessions.
Engage Remote Learning Option (RLO)
"I want my child to attend school entirely remotely, even after schools resume on-campus learning." We hear you! A fully virtual model is an option for ANY family that does not wish to participate in face-to-face, on-campus learning when the district ultimately transitions to a hybrid model.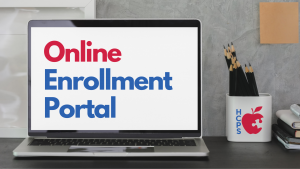 Families may commit to a full semester of online learning through the entirely virtual model called the "Engage Remote Learning Option (RLO)." As for all other HCPS students, daily lessons will begin Monday, August 17. Through Engage RLO, remote learners will continue to simultaneously interact with their HCPS teachers and peers.
Families committing to a full semester of online learning through Engage RLO should register through the HCPS Enrollment Portal by August 7, so the district is aware of students' current intentions before the start of the school year. Families will also be able to opt-in to this option as the school year progresses. Register at enroll.HCPSNC.org.
Attention: High School Families
A Message from High School Band Directors:
Given the combination of multiple factors, we have decided that marching band as it has operated in recent years will not take place this Fall for the HCPS high school bands. Thanks to the graciousness and team atmosphere created by our HCPS district leadership, this decision was led by the band directors, who provided input and are united in our belief that this is the best path forward for our students. Additional details about this decision have been communicated to our marching band students and families this afternoon.
– Steve Sigmon, Allen Klaes, Colton Stewart, and James Phillips
BRCC Course Offerings
High school students are reminded that it's not too late to check out Blue Ridge Community College course offerings. These include both in-person classes taught at the BRCC campus in Flat Rock, and online courses. Through the Career and College Promise program, qualified high school students can receive tuition-free college credits from within designated College Transfer and CTE Pathways that include General Transfer, Automotive, Business and Finance, Engineering and Manufacturing, IT, Welding, and more! For more information please visit blueridge.edu/career-college-promise and contact your school's Career Coach.

Child Care Services
HCPS is working with the Henderson County Education Foundation to provide an up-to-date listing of child care services in the community, for working parents and guardians to reference. These listings are being provided as a convenience and for informational purposes only; they do not imply the endorsement, recommendation, or favoring of a specific business or organization, and working parents/guardians should utilize the best options for their families' unique needs. If additional agencies and organizations want to provide their child care services to any HCPS families, they should contact Summer Stipe at summer@hcefnc.org.
Boys & Girls Club of Henderson County
1304 Ashe Street, Hendersonville, NC, 28793
Cost: $5
Time of Service: 7:30 a.m. – 4 p.m.
How to Register: Currently at capacity.
Bilingual staff present? Yes, Spanish
YMCA at the Kellogg Center
1181 Broyles Rd. Hendersonville, NC, 28791
Cost: $195/weekly; Financial Assistance Available (email ybc@ymcawnc.org to apply)
Time of Service: 7:00 a.m. – 4 p.m.
How to Register: ymcawnc.org or email – lguysick@ymcawnc.org
Bilingual staff present? Not currently.
Zaniac
One Town Square Blvd. Suite 120 (Biltmore Park) Asheville, NC, 28803
Cost: $279/weekly or 4 consecutive weeks ($249/week)
Time of Service: 8:00 a.m. – 2:30 p.m. (longer time slots available)
How to Register: 828.575.0355, Asheville@ZaniacLearning.com, or the Zaniac website.
Bilingual staff present? Yes, Spanish.