R2L Weekly: October 22, 2020
"R2L Weekly" has Henderson County Public Schools' most recent "Return to Learn" updates in each issue, posted on Thursdays at 5 p.m. Individual updates will be linked on our Return to Learn webpage (HCPSNC.org/ReturnToLearn), sent to families through SwiftK12 email and phone reminders, and shared on social media. R2L Weekly content is current as of Wednesday at noon.
REMINDER: 3rd-graders will begin attending class on campus in-person every school day, starting on Thursday, October 29.
This expansion of the Plan B model is part of Henderson County Public Schools' continuing efforts to reintroduce more students to the traditional face-to-face learning environment, as long as it is allowable under Executive Order and advisable by local public health officials. Families can still commit to a fully virtual first semester by registering for the Engage Remote Learning Option (RLO) through the HCPS Enrollment Portal linked at www.HCPSNC.org.

Child Nutrition
The U.S. Department of Agriculture has extended its child nutrition waivers through June 30, 2021, meaning ALL children ages 2-18, regardless of "Paid," "Reduced" or "Free" status, will be able to continue receiving meals at no cost through the end of the 2020-21 school year.
The USDA previously extended child nutrition waivers through December 2020 based on available funding at the time. The additional flexibilities through June 30, 2021, will allow the HCPS Child Nutrition Department to continue to leverage the Summer Food Service Program (SFSP) to provide no cost meals to all children for the rest of this school year.
Remember, parents and guardians can still pick up meals for their remote learning students at the 12 designated school sites listed here in the "Child Nutrition Services on Plan B" Google Document, and take-home meals are available for in-person students to take home with them for their following remote learning days.

Free Webinar for Caregivers of Exceptional Children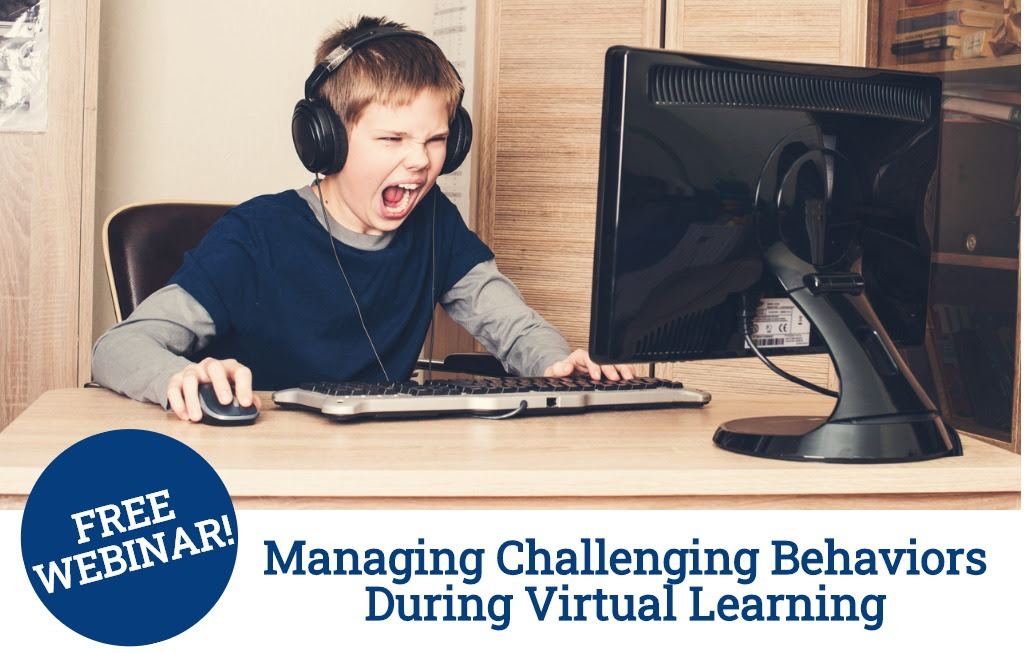 The "Managing Challenging Behaviors During Virtual Learning" webinar is a collaboration between NC START West and the Exceptional Children's Assistance Center to support parents and guardians of Exceptional Children students in the remote learning environment.
The webinar is designed to help participants:
– Learn to recognize possible virtual learning triggers for challenging behaviors
– Learn strategies to address common virtual learning triggers and resulting challenging behaviors
– Practice applying these strategies to real life virtual learning scenarios
– Learn how to communicate with their child's IEP team about challenging behaviors related to virtual learning
– Learn possible ways to address their child's triggers and challenging behaviors in their IEP
– Practice using their child's triggers to develop possible IEP Accommodation
Presented by:
Morgan Futrell, LCSW, NC START West Clinical Team Leader
Christy Prophete, MFT, NC START West START Therapeutic Coaching Team Leader
Hannah Bridges, ECAC Western Outreach Parent Educator
Register for the free webinar by visiting this link.

State Rent & Utility Assistance
Applications are now being accepted for a new program announced by Gov. Cooper last week. The N.C. Housing Opportunities and Prevention of Evictions (HOPE) Program will assist eligible low- and- moderate-income renters experiencing financial hardship due to COVID-19. The new program seeks to promote housing stability during the ongoing pandemic by providing rent and utility assistance to prevent evictions and utility disconnections. The HOPE Program will provide up to 6 months of rent or utility assistance.

Renters who need rent or utility assistance can apply online at nc211.org/hope. Applicants who cannot access the online application can also call 2-1-1 and speak with a program representative, who will assist the caller through the application on the phone. Callers can reach 2-1-1 Monday-Friday between 7 a.m. and 6 p.m.
Free NC College Applications
High school students and families, don't forget — College Application Weeks began on Monday and runs through next Friday, Oct. 30! During this time, many North Carolina colleges and universities will be waiving application fees (see graphic below for list).
Remember, you can only take advantage of waived application fees on CFNC.org. For more information, check out the College Foundation of North Carolina's free virtual NC Countdown to College sessions. You can get answers to your questions about applications, financial aid, and more. Check out the list of sessions: https://bit.ly/3mTAZq6.