R2L Weekly: October 15, 2020
"R2L Weekly" has Henderson County Public Schools' most recent "Return to Learn" updates in each issue, posted on Thursdays at 5 p.m. Individual updates will be linked on our Return to Learn webpage (HCPSNC.org/ReturnToLearn), sent to families through SwiftK12 email and phone reminders, and shared on social media. R2L Weekly content is current as of Wednesday at noon.

Plan B Expansion Update
Following Tuesday's approval by the Henderson County Board of Public Education, 3rd-graders will begin attending class on campus in-person every school day, starting on Thursday, October 29.
Students in kindergarten, 1st, and 2nd grades have been attending classes face-to-face five days a week since Sept. 21, under the district's Plan B model.
This expansion of the Plan B model is part of Henderson County Public Schools' continuing efforts to reintroduce more students to the traditional face-to-face learning environment, as long as it is allowable under Executive Order and advisable by local public health officials.
Families can still commit to a fully virtual first semester by registering for the Engage Remote Learning Option (RLO) through the HCPS Enrollment Portal linked at www.HCPSNC.org.
October Calendar Reminders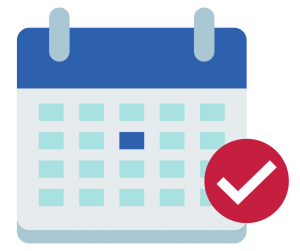 – Friday, Oct. 16 is now a full student day.
– Monday, Oct. 19, is now an Optional Teacher Workday, meaning schools and Child Care Services are closed for students. Child Nutrition Services will still operate its pickup locations for grab-and-go meals for students on Oct. 19.
– Thursday, Oct. 29 is the first day of full-time in-person learning for 3rd graders.
You can always view the most up-to-date district calendars online at HCPSNC.org/district/calendar/ or on the HCPS Mobile App.
Report Cards & Grading
Release Date: Report cards will be released on October 22.
Engagement: Engagement on remote learning days is important – both for connection and the impact on grades. It is preferred that students have their cameras on during class, to enhance interaction among their teachers and peers. In most cases, a student's academic progress and grades are correlated to their level of engagement.
Support Resources: If you have academic concerns about your child's progress, consider scheduling a parent/teacher conference and discuss support options. If your child is a fully remote Engage RLO student and has a course grade below 75 in any class, tutoring is required and will begin after report cards are released.
Checking Your Student's Grades: Not sure how to check your child's grades? They're in the PowerSchool Parent Portal! Remember, while it may be helpful for parents and families to check their child's Google Classroom account to view the status of various assignments, actual grades for received and graded assignments are recorded in the PowerSchool Parent Portal.
Our data managers create PowerSchool accounts for parents and guardians using the email addresses provided to schools. If you're unsure of your login information, or need to provide an email address to have a PowerSchool account created, contact your school's data manager.
Check out how easy it is to access your student's grades in the tutorial videos below: