R2L Weekly: November 12, 2020
"R2L Weekly" has Henderson County Public Schools' most recent "Return to Learn" updates in each issue, posted on Thursdays at 5 p.m. Individual updates will be linked on our Return to Learn webpage (HCPSNC.org/ReturnToLearn), sent to families through SwiftK12 email and phone reminders, and shared on social media. R2L Weekly content is current as of Wednesday at noon.
Upcoming Calendar Reminders
– November 25-27 is Thanksgiving Break.

Engage RLO Registration for 2nd Semester
"I want my child to continue attending school entirely remotely, even when schools offer in-person instruction." 
We still hear you! A fully virtual model continues to be an option for ANY family that does not wish to participate in face-to-face, on-campus learning.
HCPS families with health/safety concerns have the option to continue participation in the "Engage Remote Learning Option (RLO)." Families committing to the full second semester of online learning through Engage RLO should register through the HCPS Enrollment Portal by November 24, so the district is aware of students' current intentions before the new semester begins. Register at enroll.HCPSNC.org.
Tutoring and Academic Support
If your child has an average grade below 75 in any course, academic support sessions are available. For more information on these opportunities, please contact your child's teacher.

Same-Day Antigen Tests in Schools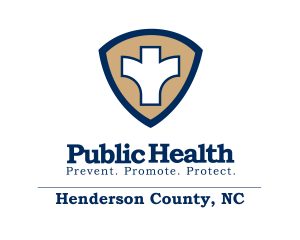 School nurses will begin offering same-day COVID-19 antigen tests for symptomatic students and staff in Henderson County Public Schools starting Monday, November 16.
Antigen tests will expedite the quarantine process for students who test positive for COVID-19 and relieve some of the burden in pediatric offices for urgent testing. If an antigen test is negative, students will still be referred to their pediatrician for a standard PCR (molecular) test before they can return to school.
The antigen test is intended only for those individuals exhibiting symptoms, and within 7 days of symptom onset.
The antigen tests are optional. Parents/guardians may choose whether they want their child to receive an antigen test. If declined, symptomatic students and household members (i.e. siblings) will still be sent home immediately and advised to seek immediate testing for COVID-19. At this time, antigen testing will not be offered to asymptomatic students and staff.
New Protocols for Fall Sports Attendance
To comply with venue attendance restrictions at fall athletic games this school year, Henderson County Public Schools' middle and high schools will issue a limited number of tickets to "home team" fans per contest, and provide options for at-home fans to tune into live games.
Beginning with the first fall athletic contests on Nov. 16, all fall sports played in a gymnasium will have spectator attendance capped at 25, and sports in outdoor stadiums will have a spectator limit of 100, per guidelines issued Nov. 11 by the N.C. High School Athletic Association.
Ticketing will prioritize the families of the student-athletes participating in each event. Spectator limits may change later in the season, pending state Phase restrictions and decisions.
High schools will use the GoFan touchless ticketing platform, and distribute redemption codes for the spectator tickets equally among student athletes – who will provide the codes to their selected spectators to purchase tickets. GoFan eliminates money handling by school staff at ticket gates, and will charge a $1 service fee to the cost of each ticket.
Middle schools will issue athlete-specific season passes for families to use to attend home games, for a one-time cost of $25. These season passes are school-specific, and will only admit individuals to games hosted by their "home team" school.
Both the GoFan platform at high schools and season passes at middle schools will eliminate person-to-person contact at ticket gates, where fans will simply show the tickets on their smartphones or present their season pass. As at all HCPS facilities, individuals entering stadiums and gyms will have their temperatures scanned and are required to wear face coverings.
To comply with attendance restrictions, only the pre-issued GoFan tickets and athlete-specific season passes will be accepted at HCPS athletic games. No outside passes, including all normally accepted NCHSAA passes, AARP discount cards, HCPS staff IDs, etc. will be accepted at this time.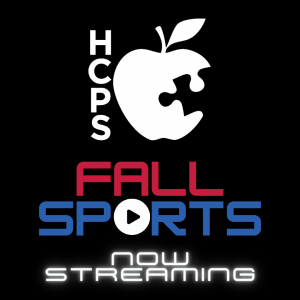 To bring game day excitement to "away team" fans and all other enthusiasts unable to attend games in-person, HCPS has added livestream capabilities to its middle and high school athletic departments.
At the high schools, new automated Pixellot cameras will record all athletic events, which will be livestreamed to school-specific channels on the third-party NFHS Network. With a subscription to the NFHS Network, fans can access all live sporting coverage on the site, follow favorite local high schools, and sync upcoming games to digital calendars.
The district is planning to use official school YouTube channels to livestream middle school sports with families who cannot attend in-person.
The school-specific YouTube Channels and NFHS Network are linked to the new "Athletics Stream" icon on each middle and high school website homepage, and individual schools will share their channels with families through e-flyers and on social media.