"R2L Weekly" has Henderson County Public Schools' most recent "Return to Learn" updates in each issue, posted on Thursdays at 5 p.m. Individual updates will be linked on our Return to Learn webpage (HCPSNC.org/ReturnToLearn), sent to families through SwiftK12 email and phone reminders, and shared on social media. R2L Weekly content is current as of Wednesday at noon.

Chromebook & Device Returns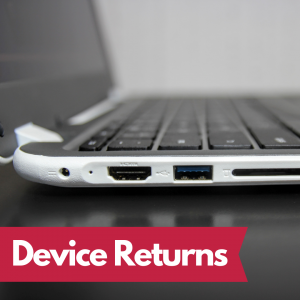 We are quickly approaching summer, which means HCPS is preparing to collect the technology devices distributed to students for use during the 2020-2021 school year. Soon, schools will communicate their individual processes for technology collection, including times and procedures, with their school families.
In the meantime, we ask students to prepare to return the following items to their schools at the designated times:
Chromebook

Chromebook charger

Chromebook case (if checked out from HCPS)

Hotspot (if checked out from HCPS)
Note: Students who will be participating in Summer School will have access to separate devices during this learning period. There is no need for families to hold onto any devices in preparation for summer learning, as HCPS will be checking out devices separately for this purpose.
Thank you for caring for district-owned technology this school year, and for returning all checked out items during your school's collection times.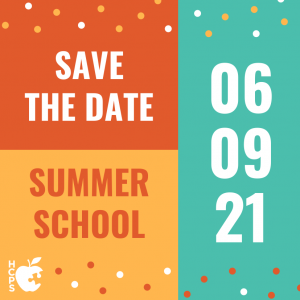 Summer Learning
This week, schools have begun sending invitations to students recommended to participate in summer learning!
Transportation will be provided for students participating in the six-week session, which will run Mondays-Thursdays each week.
Summer learning kicks off Wednesday, June 9, and ends Thursday, July 22, with a one-week break (July 5-9) during the July 4th holiday observed.

Vaccination Options for Students Age 16+
Per NC DHHS, all individuals age 16 and over are eligible to receive a COVID-19 vaccine, and local health care partners have options for families.
Blue Ridge Health
Blue Ridge Health is still surveying students ages 16+ and parents to gauge interest in receiving the COVID-19 vaccine. BRH asks that families complete the following survey: https://www.surveymonkey.com/r/72XCQYM.
Families that have already responded to the survey do not need to complete it again – BRH will reach out in the next week to provide interested families more details on next steps.
Students must be ages 16+ in order to receive the vaccine. The first dose may be administered  once parental permission is received and the second dose is administered 21 days after the initial dose.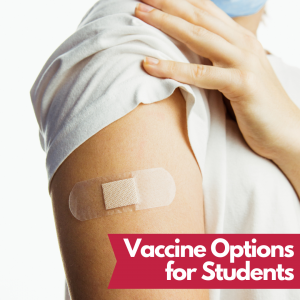 Pardee UNC Health
Pardee Urgent Care continues to offer the COVID-19 vaccine at select urgent care locations, to accommodate for busy schedules. Walk-in's will not be accepted for vaccines only, so families are asked to schedule an appointment using the online scheduling tool below.
Schedule a vaccine by clicking here .

If you don't see an opportunity that suits your schedule, be sure to check back regularly for additional vaccine appointment dates.
The Pfizer and Moderna vaccines are an mRNA vaccine. Common among vaccines, these vaccines require two doses to complete immunization. During the appointment for the first dose, individuals will schedule their appointment for the second dose at the same clinic location.
*Individuals will not be able to choose between Moderna or Pfizer as Pardee is unable to know which of those two vaccines will be available at which clinics from week to week.*
Curious about the science behind COVID-19 vaccines? Click here to learn more.