"R2L Weekly" has Henderson County Public Schools' most recent "Return to Learn" updates in each issue, posted on Thursdays at 5 p.m. Individual updates will be linked on our Return to Learn webpage (HCPSNC.org/ReturnToLearn), sent to families through SwiftK12 email and phone reminders, and shared on social media. R2L Weekly content is current as of Wednesday at noon.

Executive Order 215 and Schools
Last Friday, Governor Cooper issued Executive Order 215, which lifts capacity restrictions and social distancing requirements in all settings across the state, including our schools.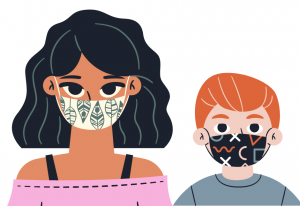 However, it's important to note that the easing of restrictions regarding face coverings in NC does not apply to indoor K-12 school settings, which means face coverings will continue to be required for the remaining six days of school this year.
Like child care facilities, overnight camps, and other specified settings, schools are still required to follow NCDHHS guidance with respect to indoor face covering requirements. And that guidance in the NCDHHS StrongSchoolsNC Toolkit still requires indoor use of face coverings in schools.
Check out this FAQ for Executive Order 215 for more details.

Closing Out 2020-2021
This year, lots of textbooks, technology, and other district-owned materials were checked out for "extended stays" in our families' homes. Now to prepare for the next school year, we need to make sure we're fully restocked! Please take note of any materials your student and family checked out from HCPS or a school, and prepare to return them to schools during their individual collection times. These could include:
a Chromebook
a Chromebook charger
a Chromebook case
a WiFi hotspot
textbooks
school library books
borrowed classroom materials
Schools will communicate their individual processes specifically for technology collection, including times and procedures, and any other material collections with their school families.
Note: Students who will be participating in Summer School will have access to separate devices during this learning period. There is no need for families to hold onto any devices in preparation for summer learning, as HCPS will be checking out devices separately for this purpose.
Thank you for caring for school and district-owned technology and materials this school year, and for returning all borrowed items before the end of the school year.
Summer Learning 2021
Summer Learning kicks off June 9, and this is not going to be your typical "summer school."
Intended to be offered at each school location, Summer Learning will run Mondays-Thursdays, ending Thursday, July 22. A one-week break (July 5-9) during the July 4th holiday will be observed. Transportation will be provided by the district.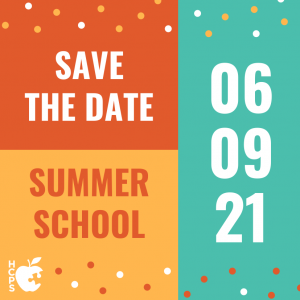 What will it look like for elementary and middle school students? With a definite "camp atmosphere," students will receive engaging, direct instruction from teachers, along with experiential learning through field trips and activities provided on-site by our community partners! Local enrichment providers including Historic Johnson Farm, Muddy Sneakers, the YMCA, Flat Rock Playhouse, Bullington Gardens, and Zaniac will help ensure Summer 2021 will be the most exciting summer learning experience yet! Each day will also include time for physical activity and a meal provided by HCPS Child Nutrition Services, since summer learning for grades K-8 will be a full day of instruction and activity.
What will it look like for high school students? High school students will be given direct, in-person instruction in end-of-course subjects, access to modules and teacher support for credit recovery, and in-person instruction for an elective course. Each day, students will spend the amount of time on campus required for their individual credit recovery needs. Meals will be provided for students needing to stay on campus all day.
Transportation for all grade levels will be provided by the district. Schools will communicate transportation, school-specific programming and additional details to families of students participating in summer learning.
Looking Ahead to 2021-2022
Many families are asking what the start of next school year will look like. Like all other public school districts across the state, we're looking forward to having 2021-2022 in-person!
Pending any changes to the current guidance from Governor Cooper, NCDPI, and NCDHHS, Henderson County Public Schools will resume standard pre-pandemic operations: in-person instruction only, following the schools' traditional bell schedules, five days a week. 
We will continue to offer select high school courses online through our Henderson County Virtual Public School.

Final "R2L Weekly" Next Week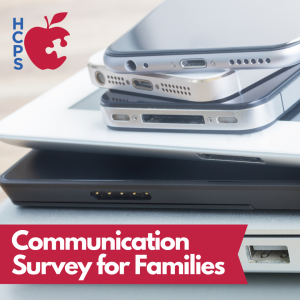 When we all entered uncharted territory starting a new school year in the midst of a pandemic, we made a commitment to parents and families that we'd provide weekly updates about our school operations through COVID-19. Now that our school year is coming to an end, we will be discontinuing the "R2L Weekly" publications on Thursdays, and families can expect the final edition next Thursday, May 27.
However, this past year has stressed the importance of regular communication from the district with our HCPS Families. So in the new school year, our Public Information Office plans to initiate a new form of routine communication to parents and guardians, just in a new format and frequency.
To help inform future communication efforts, please share your feedback in this HCPS 2021 Family Communication Survey.

State P-EBT Program Expanding for Kids Under 6
As of May 2021, North Carolina is expanding its P-EBT program to provide P-EBT to eligible children under 6 that are in households receiving Food and Nutrition Services (FNS). P-EBT benefits may be provided back to October 1, 2020 based on the child's eligibility. This program is an expansion of the ongoing P-EBT benefit for students and is to provide resources to families with young children and infants who need extra help buying food. Eligibility requirement for P-EBT for children under 6 are different than for P-EBT for students and are based on guidance from USDA. Children under 6 who are enrolled in an eligible school and receive P-EBT benefits as a student will not be eligible for P-EBT for children under 6.
For more information about P-EBT eligibility, about the program, who is eligible, and how families will receive the benefit, for both students and children under 6, please visit www.ncdhhs.gov/PEBT and check out this fact sheet (English) (Spanish).