"R2L Weekly" has Henderson County Public Schools' most recent "Return to Learn" updates in each issue, posted on Thursdays at 5 p.m. Individual updates will be linked on our Return to Learn webpage (HCPSNC.org/ReturnToLearn), sent to families through SwiftK12 email and phone reminders, and shared on social media. R2L Weekly content is current as of Wednesday at noon.

2021-2022 Calendars are Set, Not Changing
Last February, the Henderson County Board of Public Education had considered a version of the Traditional Calendar that had a start date of August 16, when school districts statewide were discussing taking a more "year round" approach to the traditional calendar school year. This version would have aligned with our local community college calendars, ideal for our high school students graduating early.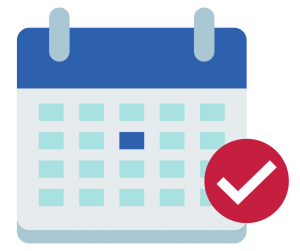 In March, the school board adopted the August 23 version of the Traditional Calendar, given existing North Carolina school calendar law that requires a start date of no earlier than the Monday closest to August 26, and the necessity to approve a calendar before April. At the time, board members prompted legislators in the N.C. General Assembly to propose a bill that would allow HCPS to start a week earlier on August 16 (instead of August 23).
This week, N.C. House Bill 390 – which would provide local districts the flexibility to start school calendars earlier – passed the House. Unfortunately, no further legislative action is expected on this bill in the coming weeks or months.
On Monday, the school board affirmed that the 2021-2022 calendars adopted in March and already published online are final and will not be changed, in order to provide certainty for our families and staff who are already planning for the start of the new school year.
Find all the 2021-2022 school calendars online at www.HCPSNC.org/district/calendar.
Universal Breakfast + Testing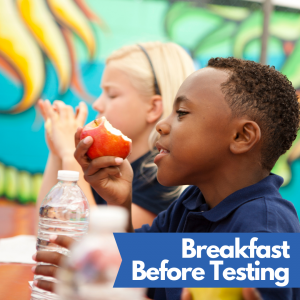 End-of-Grade (EOG) testing kicks off next week! Since Universal Breakfast is still being provided to every HCPS student at no cost, feel free to encourage students to show up a little early on test days to take advantage of some free brain food!
Review the scheduled testing windows for schools here:
May 3–7, 10–12, 14, and 17 – AP Testing
May 17-May 28 – Elementary schools, Middle schools, and Hendersonville High
May 24-May 28 – High schools on "Block Schedule"
If you have questions about your school's specific testing dates, please contact your child's school.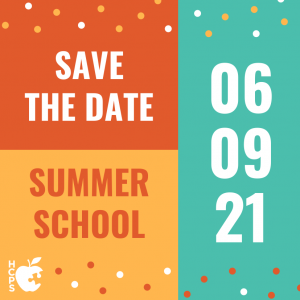 RSVP: Summer Learning
As of this week, schools have sent out their invitations to students recommended to participate in summer learning!
If your child was invited, please return your intent to participate as soon as possible so staff can adequately plan for the 6-week program, kicking off in June!


FCC's Discount Internet Service
Starting this week, the FCC's Emergency Broadband Benefit (EBB) will provide a discount of up to $50 per month toward broadband service for eligible participants whose service providers are participating in the program.
A household is eligible for EBB if a member of the household meets one of the criteria below:
Has an income that is at or below 135% of the Federal Poverty Guidelines or participates in certain assistance programs, such as SNAP, Medicaid, or Lifeline;
Approved to receive benefits under the free and reduced-price school lunch program or the school breakfast program, including through the USDA Community Eligibility Provision in the 2019-2020 or 2020-2021 school year;
Received a Federal Pell Grant during the current award year;
Experienced a substantial loss of income due to job loss or furlough since February 29, 2020 and the household had a total income in 2020 at or below $99,000 for single filers and $198,000 for joint filers; or
Meets the eligibility criteria for a participating provider's existing low-income or COVID-19 program.
Many of the providers in our region are participating (check this list on the FCC website) and eligible households can enroll through an approved provider or by visiting GetEmergencyBroadband.org. For local help with the eligibility process, contact the Land of Sky Regional Council at 828-251-6622 ext. 1135.