R2L Weekly: March 25, 2021
"R2L Weekly" has Henderson County Public Schools' most recent "Return to Learn" updates in each issue, posted on Thursdays at 5 p.m. Individual updates will be linked on our Return to Learn webpage (HCPSNC.org/ReturnToLearn), sent to families through SwiftK12 email and phone reminders, and shared on social media. R2L Weekly content is current as of Wednesday at noon.

Reminder: Plan A Requirements
We loved having our schools full of happy noise this week, and are looking forward to more in-person learning under Plan A! To continue doing so safely, it's important that we all remember to keep following these health and safety requirements: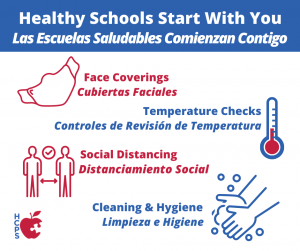 – Wear a face covering in school buildings and on buses
– Have your temperature screened before entering school buildings
– Wash hands frequently
– Maintain "minimal social distancing" by keeping physical distance between others
– At outdoor athletic events, sit with your household group 6 feet apart from other households, and wear face coverings
Under Plan A, our school nurses with the Henderson County Department of Public Health will continue to perform contact tracing and quarantining when necessary. Schools will continue informing families whenever a school-affected positive case is reported, and the district will continue updating the COVID District Dashboard with school-affected positives.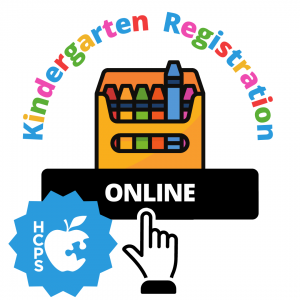 Kindergarten Registration Ongoing
We are continuing to accept kindergarten registrations online at KReg.HCPSNC.org for the 2021-2022 school year!
Reassignment requests will be accepted by elementary schools in April for the upcoming school year. Families can pick up a reassignment application at any school or on the Reassignment web page.
WiFi Buses Removed
In response to student needs during Plan C remote learning in August, HCPS partnered with the Henderson County Education Foundation to share a map of community business and organization locations offering free Internet access for students.
This included WiFi-enabled buses equipped by the HCPS Technology Department, as they became available. Now that all schools are operating under Plan A and all buses are needed for student transportation, the WiFi-enabled buses have been removed from their spots in the community.
The Internet Map for HCPS Families has been updated to reflect this change. Remote learning students may still access free WiFi at the remaining 17 community parking lot access points indicated on the map.