R2L Weekly: March 18, 2021
"R2L Weekly" has Henderson County Public Schools' most recent "Return to Learn" updates in each issue, posted on Thursdays at 5 p.m. Individual updates will be linked on our Return to Learn webpage (HCPSNC.org/ReturnToLearn), sent to families through SwiftK12 email and phone reminders, and shared on social media. R2L Weekly content is current as of Wednesday at noon.

Next Tuesday: Middle & High Schools on Plan A
We're excited to welcome all middle and high school students back to campus on Tuesday, March 23, as we transition fully to Plan A operations!
Schedule for Middle & High Schools:
Friday, March 19, and Monday, March 22 will be Required Teacher Workdays in our middle and high schools. There will be no in-person or remote learning on these days for students in Grades 6-12.
There are no changes in the existing elementary school schedules under Plan A.
As a reminder, the schedule change with Teacher Workdays tomorrow, March 19, and Monday, March 22, applies to our middle and high schools ONLY. Elementary students and teachers will attend school as normal.
In-Person Means Everyday
For a full year, we've all been wanting to "get back to normal." And right now, we're thrilled that we can open our campuses back up to all our students every day. This transition to normalcy also means our traditional in-person attendance expectations will apply under Plan A.*
Unless they are enrolled in the "Engage Remote Learning Option (RLO)" and accessing instruction fully remotely, ALL students are expected to physically attend their classes every day, five days a week, following their school's bell schedule.
Middle and high school students enrolled in Engage RLO will also follow the traditional 8 a.m.-3 p.m. school day. For remote learners in Grades 6-12, "following the bell schedule from home" means students will need to be available to teachers during their typical class periods, and teachers will provide balanced engagement.

Elementary students enrolled in Engage RLO will continue following the 8 a.m.-12 p.m. remote school day schedule
*Attendance for Engage RLO learners will continue to be recorded based on completion of their daily assignments, either online or offline, and/or if they have a daily check-ins or two-way communication with their appropriate teacher(s).
What Will Testing Look Like This Spring?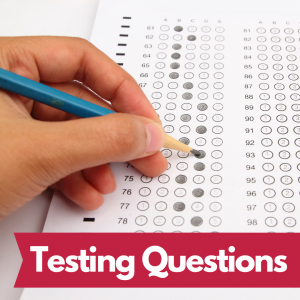 Several families are wondering whether there will be testing at the end of the year, and how it will look. At this time, legislation still requires End-of-Grade (EOG) and End-of-Course (EOC) assessments to take place in-person, on campus for all students. Individual schools will communicate their specific testing schedules, but families can begin planning ahead by reviewing our scheduled testing windows for schools:
Elementary schools: May 17-May 28, 2021
Middle schools: May 17-May 28, 2021
Hendersonville High: May 17-May 28, 2021
High schools on "Block Schedule": May 24-May 28, 2021
What about Advanced Placement (AP) Tests?
High schools will be holding in-person, on campus AP testing during the first 2 weeks of May: on May 3–7, 10–12, 14, and 17. Fully remote students are asked to come to campus to test, but if they are unable to, they will test remotely June 1-11.
If you have questions about your school's specific testing dates, please contact your child's school.

Grab & Go Meals Update
Attendance at our Grab & Go meal sites has naturally diminished, as more and more of our students have transitioned to in-person learning and access student meals on campus. Based on the needs of the individual communities served by our school sites, several schools have ended their Grab & Go meal pickup services under Plan B (see "Child Nutrition Services on Plan B").
Next week as we shift to Plan A, the following 3 sites will continue to offer Grab & Go meals:
Edneyville Elementary (11:30 a.m.-1:30 p.m)
Hendersonville Middle (11:30 a.m.-1:30 p.m)
Upward Elementary (11:30 a.m.-1:00 p.m)
Understanding that students still enrolled in the fully remote "Engage RLO" model may continue to pick up meals from these sites, Child Nutrition Services will continue monitoring the usage of these 3 sites and adjust Grab & Go plans under Plan A accordingly.
Any changes to a school's Grab & Go availability are being communicated to families at the school level, and any district-wide change under Plan A will be communicated to all families.

"R2L Weekly" Notification Update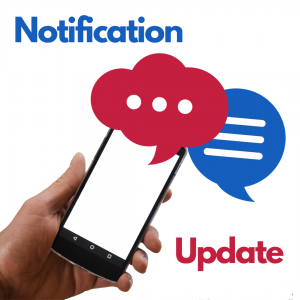 In July 2020, during a period of extreme uncertainty and fast-moving education decisions affecting our families, HCPS made a commitment to deliver regular updates about our Return to Learn processes and plans through issues of "R2L Weekly." Since then, links to each "R2L Weekly" have been sent to families each Thursday through SwiftK12 emails, texts, and calls, in addition to social media posts.
As we return to fully in-person learning, relevant updates about operations during the pandemic are more frequently at the school level and are being communicated directly to families from schools through SwiftK12 calls. In an effort to reduce the total number of "HCPS calls" our families receive on a weekly basis and respect their voicemail inboxes, SwiftK12 delivery of the "R2L Weekly" will be via text and email only, beginning next Thursday, March 25.