R2L Weekly: January 7, 2021
"R2L Weekly" has Henderson County Public Schools' most recent "Return to Learn" updates in each issue, posted on Thursdays at 5 p.m. Individual updates will be linked on our Return to Learn webpage (HCPSNC.org/ReturnToLearn), sent to families through SwiftK12 email and phone reminders, and shared on social media. R2L Weekly content is current as of Wednesday at noon.

Henderson County's Vaccination Plan
The Henderson County Department of Public Health (HCDPH) has shared the county's COVID-19 vaccine rollout information, based on the N.C. Department of Health & Human Services' phasing priority groups updated in December for vaccine providers (details in English and Spanish).
Henderson County is in Phase 1a of the state's COVID-19 Vaccination Plan.

Henderson County is currently vaccinating healthcare workers fighting COVID-19 and long-term care facility residents and staff. Learn more about Phase 1a.
Individuals in Phase 1a are being solicited and rostered by the HCDPH within the North Carolina COVID-19 Vaccine Management System (CVMS), as required by the NCDHHS to maintain inventory control for the vaccine.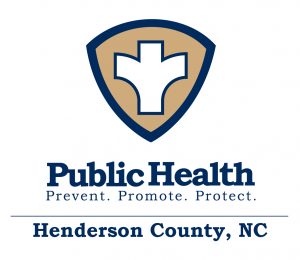 As soon as the community nears completion of Phase 1a, it will begin to move into Phase 1b. Entities such as the HCDPH and Pardee UNC Health Care, which are deemed open sites by the CDC, will be the first to move into Phase 1b. Learn more about Phase 1b.
Please note that until we as a community are ready to move into Phase 1b, there is no specific action the public needs to take. As we begin to enter Phase 1b, the Health Department will publicly announce the transition and specific steps and instructions to make a vaccination appointment.

Plan C
Today, students returned from Winter Break under Plan C, the fully remote learning model, which has been approved for all students through at least Jan. 31.
As in the beginning of the school year, remote learning will consist of live, virtual whole class sessions. Students will attend school remotely and simultaneously with their peers on a half-day online schedule with independent assignments for the afternoon. Daily attendance will be taken and student grading expectations will look similar to in-person expectations.
For students in Grades K-5, remote learning will occur from 8 a.m. – 12 p.m. following individual teachers' classroom schedules. For students in Grades 6-12, remote learning will occur from 8 a.m. – 12 p.m., following the school's in-person half day bell schedule. Afternoons will be reserved for virtual small group work or individual support.
The district and the Henderson County Education Foundation continue to work with local organizations to identify resources to support accessibility – including the map of locations offering free WiFi use for HCPS students, located online at www.HCPSNC.org/rtl-student-learning.
For those families that are still unable to access remote learning digitally, students will be provided with either hotspot access and/or paper and text-based alternative assignments. Families should contact their school's principal for more information about this option.
Academic Supports
Tech Support: Families can click the "Tech Support for Learn From Home" button at the top of the HCPS district and school web pages to access troubleshooting tips and videos, as well as contact information for the  "Learn from Home Help Desk." The Help Desk continues to offer a dedicated phone line for tech support for students and families in multiple languages. Call 828-435-3480 or email learnfromhome@hcpsnc.org.
ESL Family Center: For assistance in Spanish, families can contact the ESL Family Liaison at 828-388-2632.

Child Nutrition Services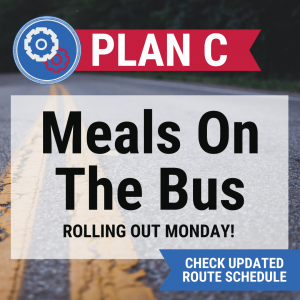 HCPS will continue providing reliable student meals during implementation of the fully remote learning model.
Beginning today, HCPS is providing grab-and-go pickup meals at no cost to children ages 2-18 at 15 school sites on school days during implementation of Plan C.
The "Meals On the Bus" routes will begin rolling on Monday, Jan. 11. The updated routes and schedules have been added to the "Child Nutrition Services on Plan C" document, which is published and updated online at the RTL: Auxiliary page.
Child Care Services
During Plan C, HCPS will offer its all-day ("Summer PLUS") Child Care Services at five school locations to the public, prioritizing care for children of Healthcare Workers, Frontline First Responders, and Essential Workers.
Registration for a full week of care is required for all new and existing families, at $125 per week* (The weekly charge for care January 7-8 will be $50.00). Day-to-day registration is not available.
Hours of daily operation are from 6:30 a.m. to 6 p.m. Breakfast, lunch, and an afternoon snack will be provided. Payments must be made online at k12paymentcenter.com.
Families may register for Child Care Services by the week at Fletcher, Hendersonville, Hillandale, Mills River, and Sugarloaf elementary schools, using the school-specific Google Forms on the Plan C Childcare page. There will be a maximum enrollment at each site. If the requested school site is full, please select another one for care.
* DSS vouchers for child care are also accepted; for more information on the Child Care Subsidy Program, visit the Henderson County DSS website or call (828) 697-5500.