R2L Weekly: January 21, 2021
"R2L Weekly" has Henderson County Public Schools' most recent "Return to Learn" updates in each issue, posted on Thursdays at 5 p.m. Individual updates will be linked on our Return to Learn webpage (HCPSNC.org/ReturnToLearn), sent to families through SwiftK12 email and phone reminders, and shared on social media. R2L Weekly content is current as of Wednesday at noon.

Semester 2 in Full Swing
The second semester has officially kicked off! Remember, families can keep track of student progress throughout the rest of the year by:
Need help? Teachers, counselors, and principals are all available to help support your child's academic, social, and emotional needs to finish the school year strong!

Henderson County's Vaccination Plan
Henderson County is currently vaccinating Group 2: Older Adults (anyone 65 years or older, regardless of health status or living situation).

Learn more about Group 2 in the state's COVID-19 Vaccination Plan.
On January 12, the Henderson County Department of Public Health (HCDPH) began the task of scheduling appointments for vaccinating citizens against COVID-19.  All 1,000 appointments that were available were booked within the seven hours the call center was open that Tuesday afternoon and Wednesday morning. On Wednesday, January 13, the call center received approximately 19,000 telephone calls for the 600 appointments that were still available.
This Monday, January 18, the call system capacity was expanded. Yesterday, with vaccine supplies in hand and the enhanced call system in place, the health department again began booking approximately 700 appointments.
As of today, all appointments for the available vaccine supply have been booked.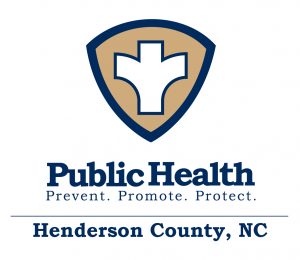 The Health Department will continue to update the public on available appointments, as vaccine supplies are regularly replenished. Appointments can only be scheduled based on the vaccine supply at hand.
Stay tuned to the HCDPH vaccination webpage for current reporting on the status of the vaccine efforts in Henderson County.
For North Carolina vaccine information and for a list of vaccine providers, visit the NCDHHS vaccine website at www.YourSpotYourShot.nc.gov.