R2L Weekly: December 3, 2020
"R2L Weekly" has Henderson County Public Schools' most recent "Return to Learn" updates in each issue, posted on Thursdays at 5 p.m. Individual updates will be linked on our Return to Learn webpage (HCPSNC.org/ReturnToLearn), sent to families through SwiftK12 email and phone reminders, and shared on social media. R2L Weekly content is current as of Wednesday at noon.

Engage RLO after Winter Break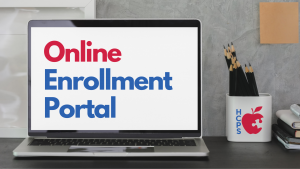 Thank you to all the families who have already shared their intention of using the fully virtual "Engage RLO" model for their children in the upcoming 2nd Semester. Having this data now allows our schools to appropriately prepare staffing, technology, and materials for the semester ahead.
If you plan for your child to use the fully remote model, but haven't yet made the commitment for the full 2nd semester, please register at enroll.HCPSNC.org.
End-of-Semester & Exams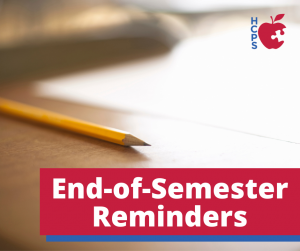 This year, the end of our first semester is Dec. 22, before we leave for Winter Break. That means it's time to reach out to your child's teacher if you have any questions about grades, missing assignments, etc.
It also means it's time for exams for high school students on a block schedule. Here are some details about exams during this unique school year:
Federal and state requirements for testing are still in effect, and by State Board of Education policy, exams are 20% of a student's final grade.
While some exams can be administered remotely, state End-of-Course and some Career & Technical Education exams are required to be administered in-person – even for students who have been attending school fully remotely.
Individual schools will be communicating their exam schedules with families. Contact your child's school with questions about their exams.
First semester report cards will be available on January 12.