R2L Weekly: April 22, 2021
"R2L Weekly" has Henderson County Public Schools' most recent "Return to Learn" updates in each issue, posted on Thursdays at 5 p.m. Individual updates will be linked on our Return to Learn webpage (HCPSNC.org/ReturnToLearn), sent to families through SwiftK12 email and phone reminders, and shared on social media. R2L Weekly content is current as of Wednesday at noon.

Summer School 2021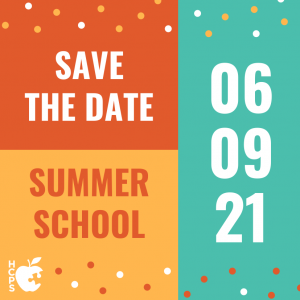 The 6-week, in-person summer school for K-12 students who have fallen behind during the COVID-19 pandemic kicks off in June!
Intended to be offered at each school location, Summer School 2021 will run Mondays-Thursdays each week, beginning  Wednesday, June 9,and ending Thursday, July 22. A one-week break (July 5-9) during the July 4th holiday will be observed.
Schools will communicate programming and additional details to families of students recommended for Summer School 2021 later in the spring.

Hope4NC Crisis Counseling Program
Hope4NC is launching a Crisis Counseling Program in 15 counties in Western North Carolina, through Vaya & RHA Health Services. Hope4NC is a free, N.C. Department of Health & Human Services program funded by FEMA to help people affected by the COVID-19 crisis. A 24/7 Helpline offers emotional support, referrals to local resources and services.


When the Helpline cannot address a person's concerns in a single call, individuals are referred to Crisis Counselors in individual counties.
Our region's Hope4NC Crisis Counselor through RHA, Peter Tamm, can offer Individuals:
A free, confidential service with no personal data collection or reporting.
Personal contact & multiple follow-ups.
Short-term counseling & emotional support.
Help connecting with local services & resources.
Help managing stress and building coping skills & resilience.
Assessment & Referral to Mental Health, Disability or Substance Abuse services.
He can also offer Service Providers, Organizations & Community Groups:
An additional resource to work with individual clients.
Public Education – presentations on Dealing with Crisis, Mental Health, Grief & Loss, Coping Skills, Managing Stress and Building Resilience.
Support Groups, open or targeted (first responders, teachers, nurses, firemen, seniors, etc.)
Outreach & Community Networking – attending meetings/events to spread the word, answer questions and address concerns.
Call or text "hope" to 1-855-587-3463 for free and confidential emotional support, counseling referrals, and community resources. Mr. Tamm can also be reached at the RHA Prevention Resource Center at 828-348-2641, or via email at peter.tamm@rhanet.org.

Extra Credit Grant Program Extended
Don't forget – your family may still be eligible to receive $335 in coronavirus relief from the N.C. Department of Revenue!
Most North Carolina families with children received an automatic $335 coronavirus relief payment last fall to help with virtual schooling and childcare costs. Eligible families who did not receive the $335 check have another chance to apply through May 31, 2021.
Visit www.ncdor.gov/extracredit for details and to apply.