R2L Weekly: July 16, 2020
"R2L Weekly" has Henderson County Public Schools' most recent "Return to Learn" updates in each issue, posted on Thursdays at 5 p.m. Individual updates will be linked on our Return to Learn webpage (HCPSNC.org/ReturnToLearn), sent to families through SwiftK12 email and phone reminders, and shared on social media. R2L Weekly content is current as of Wednesday at noon.

Survey Results
We asked for feedback on Henderson County students' Return to Learn, and our families delivered! In a week's time, we collected 7,415 responses from an equitable sampling of parents and guardians representing our elementary, middle, and high school students. Based on the survey results:
Families are most comfortable with a return to full face-to-face instruction with safety protocols in place (3,547 respondents), and are least comfortable with a return to full remote online instruction (3,384 respondents).

The majority of our families (74.1% of respondents) expressed being "comfortable" or "somewhat comfortable" with their children returning to in-person instruction, with "minimal  or no" or some concerns.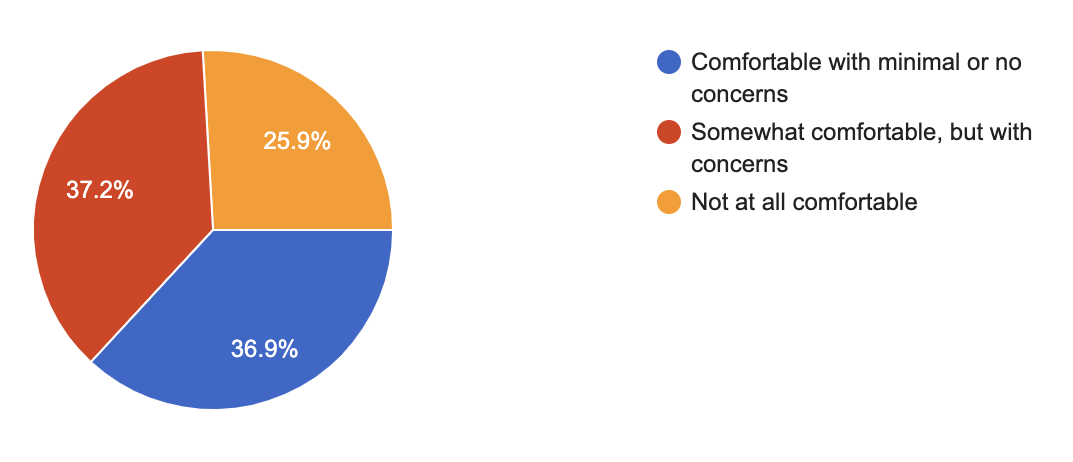 The majority of our families (77.5% of respondents) indicated their children feel "comfortable" or "somewhat comfortable" with returning to in-person instruction, with minimal or some concerns.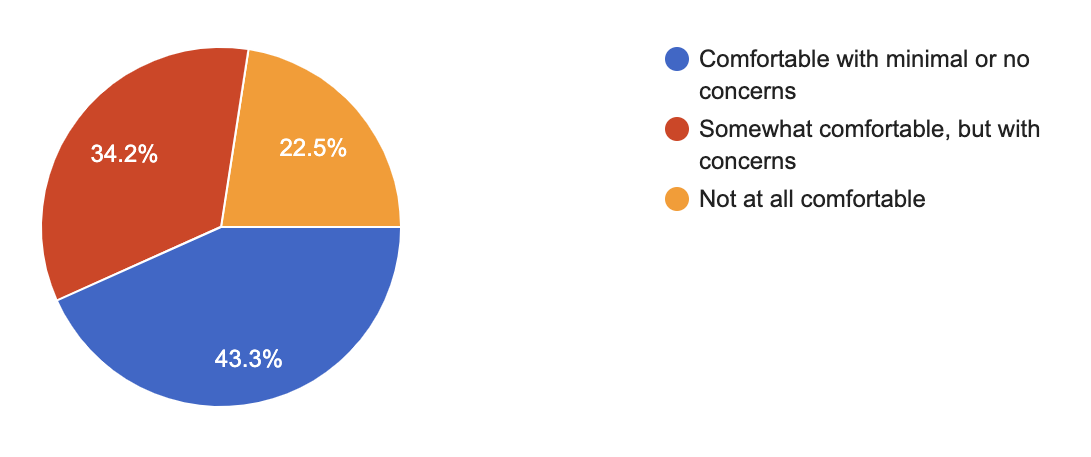 The most common concerns among families regarding their children returning to school in the fall are as follows:
Having in-person interactions with others (3,660)
No concerns (2,054)
A member of my immediate family household is medically compromised (2,044)
School bus transportation (1,378)
Child care availability if school resumes in a face-to-face or hybrid model (1,269)
Other (657)
In looking at families' plans for transportation in the 2020-21 school year, half of families surveyed plan to continue driving their child(ren) to school, and a quarter plan to continue using school bus transportation. Ten percent (746 respondents) plan to transition their child(ren) from bus rider to car rider, and another 13 percent (953 respondents) have children who will drive themselves to school.

Of respondents, 160 indicated they have no internet access, and 534 reported having unreliable internet access; 1,033 described their internet access as reliable but limited, and 5,688 have reliable, unlimited internet access.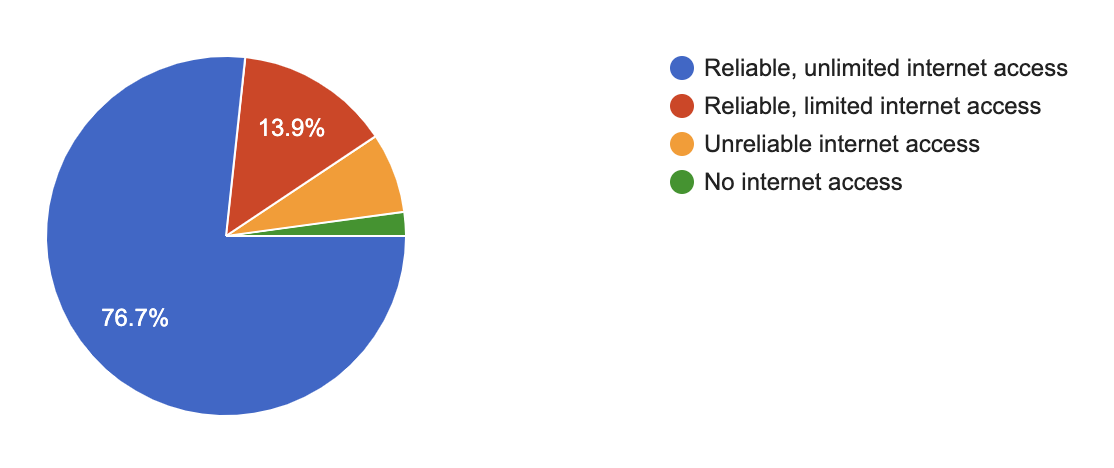 Regarding adult availability for remote learning, 3,121 families indicated there would "almost always" be an adult available, 2,237 said they'd "frequently" have an adult available, 1,470 would "infrequently" have an adult available, and 587 said they would "almost never" have an adult available to assist children with remote learning, if necessary.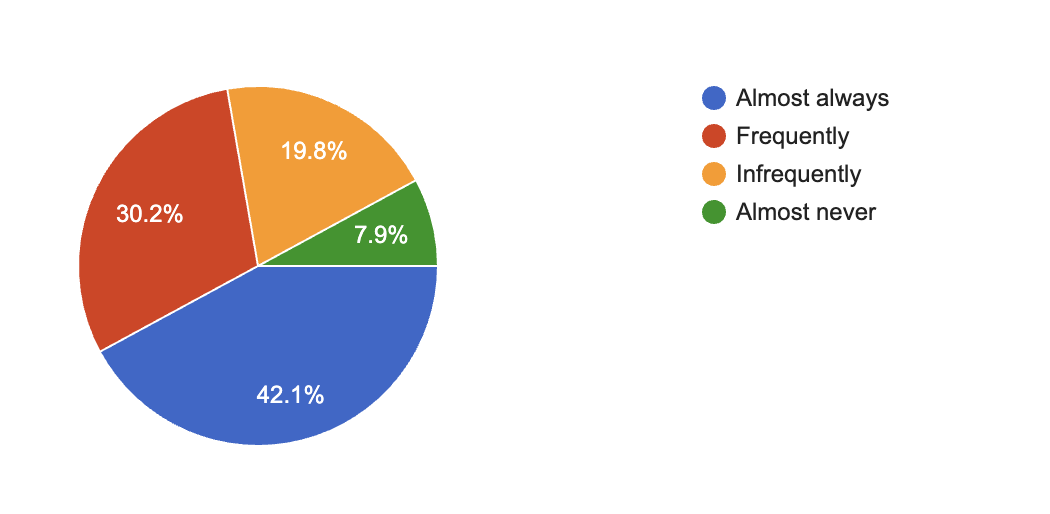 The most common methods families use to access district information are as follows:
Alert phone calls / texts (7,115)
HCPS website (4,182)
HCPS Facebook page (2,548)
HCPS Instagram (547)
HCPS Twitter (312)
School Board Reviewing Plan Monday
On Tuesday, the governor announced his decision for North Carolina schools to reopen under Plan B (blend of in-person and remote learning), with local flexibility for districts to exercise more cautious measures. Henderson County Public Schools' district officials will present the "Return to Learn" Plan B model to the Board of Public Education at a specially called meeting on Monday, July 20 at 2 p.m. Families can view the live board meeting on YouTube, linked here.
Families can expect the full details of how we'll "Return to Learn" to be communicated through official district channels immediately following the school board's approval of the plan on Monday.

School Supplies
We know (among other things) families are asking, "What should I be putting on my child's school supply list for August?" We realize families want to prepare their budgets for the back-to-school season, but we wouldn't want them to unnecessarily purchase items that may not ultimately match the specific needs of our final "Return to Learn" plan.
Our principals are working with the Re-Entry Task Force now to determine how these needs should be reflected in school supply lists, and will be posting modified school supply lists within the next few weeks. And, when they're finalized, families can count on back-to-school support from the community as in years past. Through the survey sent to Community Partners by the Henderson County Education Foundation, several businesses and organizations are committing to adjusting their typical "Back to School" drives and events to support students in different capacities, based on the final "Return to Learn" model adopted.