Welcome to the first issue of "R2L Weekly," the communication Henderson County Public Schools is committed to delivering regularly, to keep our families informed of the district's Return to Learn process. Families can expect the R2L Weekly to publish by 5 p.m. on Thursdays, with updates current as of Wednesday at noon. Individual updates will be linked on our Return to Learn webpage (HCPSNC.org/ReturnToLearn), sent to families through SwiftK12 email and phone reminders, and shared on social media.
Planning Process & Current Status
Families across North Carolina are wondering what this year's "back to school" will look like, and several within our own community are asking how the ultimate decision will be determined.
At the local level, individual school districts' plans are guided first by the governor and then the state departments on education and public health. Our district develops plans based on elements of state guidance, which will then require approval from our local Board of Public Education.
On June 8, the NC State Board of Education and the NCDPI released interim guidance for school districts to begin planning for multiple contingencies, based on the state of COVID-19 in the fall. Based on this comprehensive guidance, HCPS organized a Re-Entry Task Force made up of seven teams from throughout the district to address the following:
Plans and Scheduling
Student Health and Safety
Employee Health, Safety and Support
Social Emotional Learning and Mental Health
Operations
Student Learning
Communications and Combating Misinformation
These teams are developing strategies to successfully accommodate each of the 3 plans for delivering education required by the June 8 guidance:
| | |
| --- | --- |
| Plan A | the least restrictive reopening model, requires minimal social distancing, most closely resembles a traditional start to school |
| Plan B | adds additional restrictions for social distancing, incorporates a blend of in-person and remote learning to satisfy limited occupancy requirements |
| Plan C | suspends all in-person instruction, remote learning would be utilized for all students |
The Re-Entry Task Force continues to actively prepare a model for each scenario, in the very real likelihood that transition between plans is necessary throughout the school year based on public health. However, the ultimate decision on how our students and staff return to school in August rests with the governor, which is still pending. Governor Cooper was expected to make his decision yesterday (July 1) but has delayed his announcement. When the governor does make this announcement, we will share with our families how his decision will shape Return to Learn for HCPS.
We understand many of our families are concerned about an in-person return to school, regardless of the governor's ultimate decision. If Governor Cooper decides North Carolina schools should utilize Plan A or Plan B, HCPS is still committed to offering a remote learning option for students who wish to complete all their assignments from home. More details on this option will be released pending the governor's decision.
As the state continues to narrow its focus and set a more specific path forward, the Re-Entry Task Force teams will refine their work to meet the needs of our HCPS Family within the context of the state recommendations. Part of this work will include seeking stakeholder feedback to inform the planning processes, which families can expect to be shared in future R2L Weekly issues.
Health & Safety News
Effective Wednesday, July 1, 2020, face coverings are required for all school staff and adult visitors to school buildings, and when they are or may be within 6 feet of another person, per Executive Order No. 147 issued by N.C. Governor Roy Cooper on June 24.
The Order requires all people "to wear face coverings in public spaces, whether inside or outside, where physical distancing of 6 feet is not possible."  Eligible exceptions are explicitly listed in Executive Order No. 147.
This mandatory health and safety order remains in effect until 5 p.m. on July 17, 2020. Additionally, this information is subject to change in light of any new guidance from the U.S. Centers for Disease Control and Prevention (CDC) and/or additional Executive Orders or local government declarations.
Future Content
Through R2L Weekly, HCPS plans to actively communicate district updates, health and safety reminders, student learning information, and important resources and supports for students, families, and staff. Here's a preview of the content categories we'll be sharing, which will be informed by the given week's news:

Information on procedures and training HCPS has put in place to ensure the safety and health of our students and employees
Tips from our public health partners to promote the continued safety and health for our students, staff, and HCPS families
Emotional
&

Mental Wellness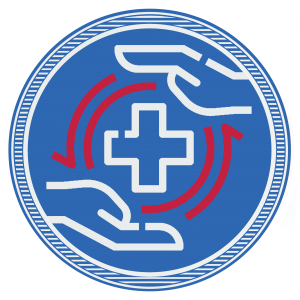 Information on procedures, training, and how to access resources for mental health and wellness for our students, staff, and HCPS families
Tips on self-care, coping, and building resilience to support the wellbeing of our school communities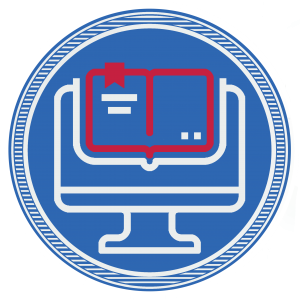 Information on how HCPS continues to provide all students the opportunity to learn and the encouragement to succeed in a safe environment
Tips and resources for HCPS families on how to support student learning, especially on remote learning days
What student learning tools are available to students and their families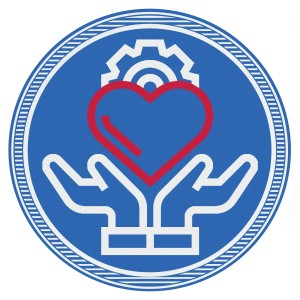 Information on resources available to HCPS families through our community, including private, government, and local business partnerships
How our community partners help with providing essential services, like feeding families and child care, as well as supporting remote learning