Welcome to the Official Website of
Mills River Elementary School 
School begins at 8:00 am for Students
Monday, August 24
This week's PBIS Theme is:
Our Mills River ABC's! 
A- Act Safely
B- Be Responsible

C- Show Care & Respect 
We should show these action throughout the day in all school activities! Being a great Falcon is using all of your ABC's!
Office Hours:
Monday – Friday
7:30 – 4:00
Mills River Elementary School
94 School House Road
Mills River, NC 28759
Office phone: 828-891-6563
Office fax: 828-891-6584

94 School House Road
Mills River, NC 28759
Office phone: 828-891-6563
Office fax: 828-891-6584
By exploring the links of this site, you can find out more about our community school located in northwestern Henderson County.
For our current School Flyers, be sure and regularly check

Our School Mission Statement
Mills River School will provide a strong foundation for lifelong learning by nurturing, guiding, and challenging all of our students to achieve their maximum potential in an ever-changing and increasingly complex society.
Traffic Information
Just a reminder that the Traffic Flow in our parking lot is one way.  Our main entrance is on School House Road and the exit is on Banner Farm road.  For the safety of your child and all of our students, if you are entering/visiting the school, we ask that you park in a parking space in the front parking lot (not the bus parking lot) of our school.  We also require you to stop by the office and get a visitor's badge to wear while you are on campus.  Thank you so much for your help with this as we want to provide the safest environment possible for the children.
We are pleased that you have chosen to visit our site, and we look forward to your personal visit to our school.
We are sure that you will realize why Mills River School is:
"A Great Place for Children to Learn."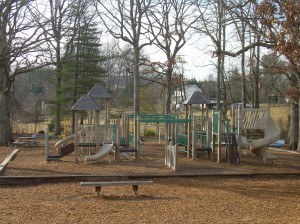 Disclaimer:  This web site contains links to outside sources.  MRS nor HCPS does not take responsibility for any content housed or published on those sites.  Some pages on this site require the use of Acrobat Reader and PowerPoint Viewer.