Teachers, following is information on workshops and professional development. On the left side of the page (under the three dots) we have also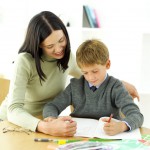 included links on resources for Computer Technology Skills, Cultural Arts, ELA, ELL, General Curriculum Information, Grants and Fundraising, Healthful Living and Physical Education, Math, Science and Social Studies. If you know of Web sites that other teachers would be interested in, e-mail the address to us. We'll add it to the list.
NC Standard Course of Study and NC Essential Standards
Click for the NC Standard Course of Study and Essential Standards from NCDPI. A comprehensive list of the North Carolina Standard Course of Study for all curriculum areas is available at LearnNC.
Professional Development Opportunities
Following is a link to PLACE, the workshop registration portal for HCPS employees. (Remember, you will need to use your Novell user name and password to login.) There is no cost to participate for HCPS Personnel. If you are interested in attending a workshop that is not provided through Henderson County Public Schools, please consult the principal of your school before registering.
Click to register for a workshop.
Other sources for professional development opportunities are below:
Learner.org Professional Development
Click to visit the PD website.
This web site provides professional development for K-12 teachers across the curriculum and receives funding through The Annenberg Foundation.
For information on WRESA workshops, click here for the Western Region Education Service Alliance.
PBS TeacherLine
PBS TeacherLine provides courses year round and during the summer. Click here to explore these learning opportunities: www.pbs.org/teacherline.
Their course line up for PreK-12 educators includes:
*Reading/Language Arts Mathematics
*Instructional Technology Instructional Strategies
*Science
Write . . . from the Beginning: For K-3 Teachers
This is a writing framework that provides structure for our K-3 writing program. It is expected that all K-3 teachers will receive this training during the school year from school-based trainers.
Thinking Maps Training: For K-5 Teachers
Thinking Maps are visual teaching tools that foster and encourage lifelong learning. Participants will learn how and when to use each of the eight maps. It is expected that all K-5 teachers will receive this training during the school year from school-based trainers.
---
*HCPS does not certify the authenticity of information that originates from third parties. Under no circumstances shall HCPS be liable for any actions taken or omissions made from reliance on any information contained herein from whatever source, nor shall the HCPS be liable for any other consequences from any such reliance. Responsibility for content within school Web sites rests with the principal of that school.