CCS Cafeteria
Where All Are Welcome & Well Fed!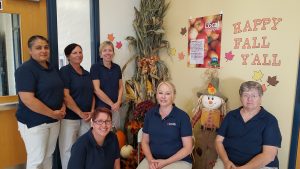 Ardith London-Manager
Sandy Tatters, Bizzy Gross, Megan Hehl, Maria Sanchez, Pat Harwood
Breakfast and lunch are served daily.  Prices are as follows:
Breakfast – Universal Breakfast: Free for all students, Adults $1.15
Lunch – $2.40, Reduced $.40, Adult $3.40, Extra Milk – $.60
Parents are welcome to join their children for breakfast or lunch.