Students sometimes struggle when they're first learning to read, and when summer comes around, even older students can to get rusty without the reading assignments they have in school. Fortunately, the Read to Achieve summer reading camps offered in elementary schools offer fun themes and incentives to keep students turning pages all throughout summer.
"It's important to support their learning during the summer when a lot of kids fall behind," said Lauren Matoian, an ESL teacher at Clear Creek Elementary who volunteered for the camp at her school. "The camp keeps them fed and it keeps them engaged."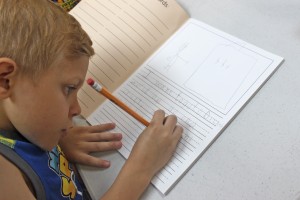 After recruiting dedicated staff members like Matoian as volunteer camp counselors for the state-funded RTA Camps, elementary schools invited students who needed a little extra help with reading skills over the summer in preparation for their next grade level requirements.
Once at camp, the students not only learn how to read with more confidence, but also how to be stronger writers and more productive members of the community through citizenship lessons.
To keep their attention during one of the most distracting times of the year, the students are treated to a variety of themes. At Edneyville Elementary, the theme changes every week so that students can read, draw and write about everything from physics to weather to the planets of the solar system. The first week's theme of animals was a big hit, although some students preferred to draw their favorite Pokémon.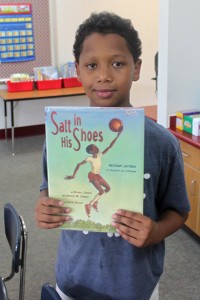 At Etowah Elementary, the theme is camping. The school bought a series of books on the outdoors that fit into the lessons of the camp, and some teachers even set up tents in their classrooms in which students can read. For Leron M., a rising fourth grader with the camp, it was the perfect way to enjoy books about his favorite basketball player, Michael Jordan.
"It's fun reading and hanging out with Ms. Grayson," Leron said, referring to Etowah's ESL and literacy teacher.
It's important for students to feel secure in their ability to read, and summer reading camp is a great way to help them improve, said Pamela Grayson. She said having opportunities beyond the classroom like RTA Camp make a big difference in her students' educations.
"It builds their reading skills and their self-confidence," said Grayson.
– By Jake Browning, Western Carolina University
Public Information Office Intern, HCPS