Students may have checked out of school on June 9, but the staff at Upward and Mills River elementary schools have been studying hard this week.
Officially kicking off Henderson County Education Foundation's effort to expand The Leader in Me leadership development program in Henderson County Public Schools, the elementary schools' staff and administrators spent the week with FranklinCovey's The Leader in Me trainer Gary McGuey learning about the "7 Habits of Highly Effective People" and how to incorporate them into school culture to develop student leaders.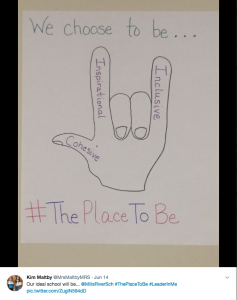 One of the most important things McGuey said to do was to stay positive, especially when working with children. Whether it's offering encouragement, following through on promises or making sincere apologies when things go wrong, he said keeping a healthy, constructive rapport with colleagues is essential to achieving goals.
Upward staff was clearly excited to launch The Leader in Me in the upcoming school year. Lead Teacher Dena Wolfe said McGuey had challenged them to fundamentally change the way they think about interacting with students, and that it's a challenge she feels up to.
"We're thinking of things in terms of working together to empower ourselves," Wolfe said.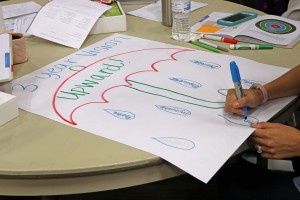 Gloria Anderson, Upward's school counselor, said she is confident The Leader in Me will be just as rewarding for students as the training workshop has been for the teachers. Learning about effective habits that will carry them throughout their education and into their future careers will give them confidence and competence that will eventually define their community, Anderson said.
"It's inspiring and exciting to bring this model to the students and staff at Upward," Anderson said. "We're going to become a school where everyone is seen as a leader."
– By Jake Browning, Western Carolina University
Public Information Office Intern, HCPS